Thirsty Sicily
Among Italian regions, Sicily is the one that mostly suffers from the lack of water. The water emergency is the result of both hydrographical matters and bad resources management. It is estimated that water dispersion is about 50% and it is caused by water leakage in the aqueducts and to inadequate exploitation of artificial lakes.
3

/ 29
enlarge
slideshow
Pantalica, provincia di Siracusa
Tratto dell'acquedotto greco che corre per circa 35 km dal Rio Bottigliera, affluente del fiume Anapo, fino alla necropoli di Pantalica.
A stretch of the Greek aqueduct that runs for about 35 Km from the tributary Bottigliera through to Pantalica necropolis.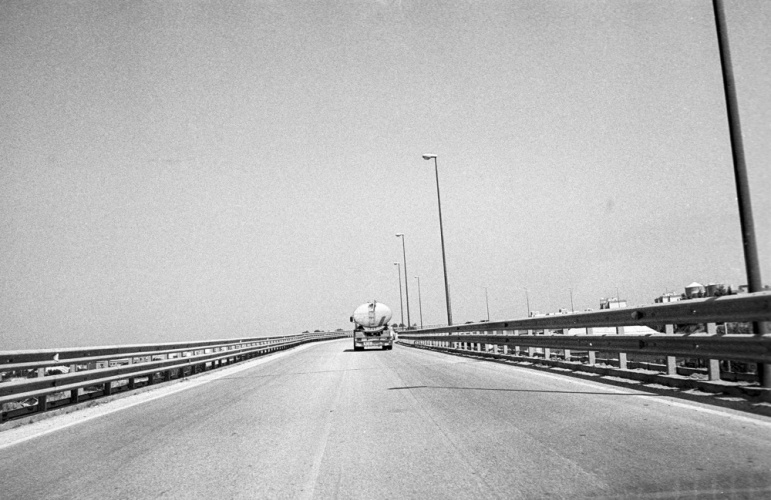 4

/ 29
enlarge
slideshow
Trapani
Un'autobotte di un'impresa privata per il trasporto dell'acqua potabile. La legge che vieta la vendita diretta dell'acqua viene raggirata addebitando ai privati il costo del trasporto.
Delivery and sale of drinking water from water truck. According to Italian law, water cannot be sold so private companies charges high delivery rates.
9

/ 29
enlarge
slideshow
Catania, acquapark Etnaland
Nel parco di divertimenti acquatici, uno dei maggiori d'Europa, viene utilizzata acqua di sorgente, mentre nella zona permangono gravi problemi di approvvigionamento per uso domestico.
Etnaland, a water amusement park in Catania district, uses spring water while most towns in the area suffer from lack of water for long periods during the year.
15

/ 29
enlarge
slideshow
Lago Poma, provincia di Palermo,
Il lago è uno dei 47 invasi artificiali creati per sopperire alla carenza idrica. Spesso i laghi non possono essere utilizzati al massimo delle loro possibilità: sono pieni di terra, manca il collaudo o la manutenzione ordinaria e straordinaria.

The artificial Poma lake cannot be exploited to its maximum capacity, as is often the case of the other 47 Sicilian dam storage units because of lack of maintenance.